Adventure Ski Shop on fire last Friday night
TAOS, NM – Local outdoor retailer Adventure Ski Shop sustained extensive damage from a fire last Friday (Jul. 21) which burned for about an hour before fire crews put it out.
Taos News reports there was interior damage to the building and substantial damage to inventory inside, and that the adjacent Super 8 Motel also sustained heavy smoke from the fire.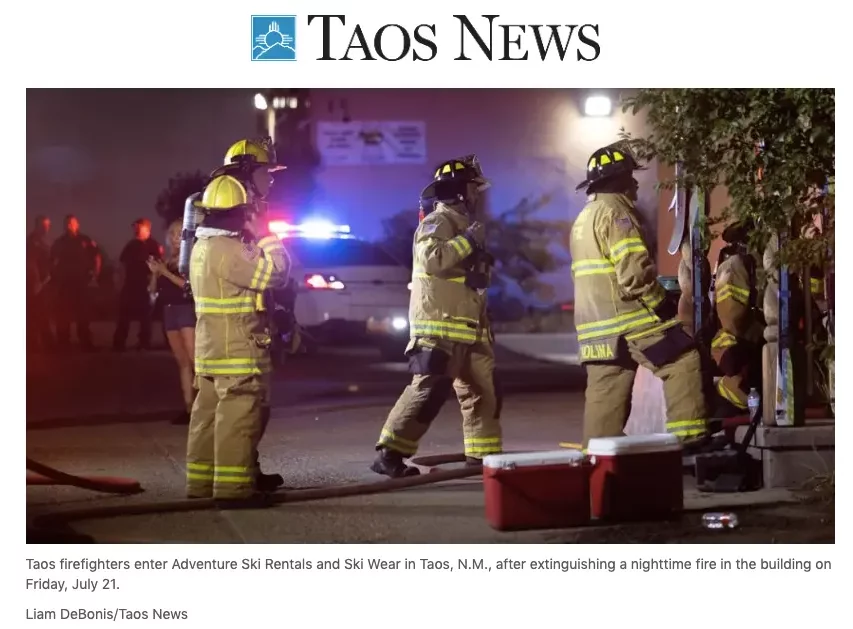 Community response to ski shop fire
Many expressed their condolences to owner Moises Martinez on social media.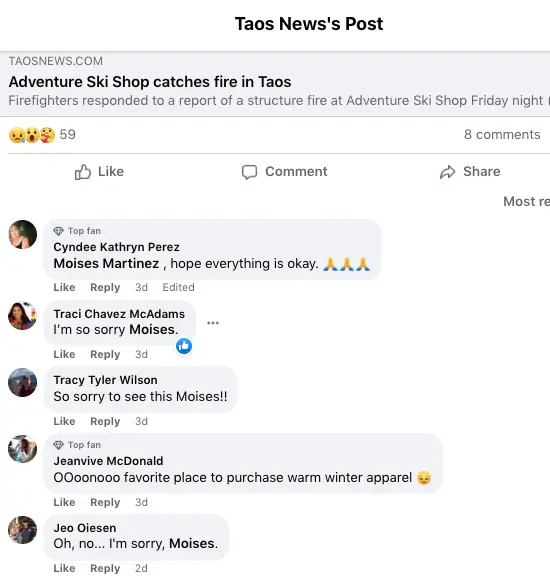 Adventure Ski Shop is located on the south side of Town at 1337 Paseo Del Pueblo Sur.
This is a developing story.
(Jul. 24, 2023. Updated Jul. 25, 2023)
---
Read More Taos News
Local News and Updates from around the Town of Taos and the Surrounding Communities