The Latest News and Updates from Taos, New Mexico
Taos County continues in Turquoise Level Covid
After moving to the "Turquoise" Phase earlier this spring, Taos County continues to see low levels of Covid and the Town has now dropped its mask mandate for those vaccinated.
Restaurants will continue to be allowed to serve indoors at 75% capacity, according to info released from New Mexico Department of Health.
Related: All state-run museums, historic sites have reopened (KRQE, 05/21/21)
Local News
Town Unveils Plans for Potential Future Annexation of Taos Airport
The Town of Taos unveiled their plans to potentially annex land enough to eventually connect the Town to the Airport and hopefully annex the Airport. The plan focuses on the area where Blueberry Hill meets Lower Ranchitos, which would allow them to run water and sewer lines to the Airport. "This would create a small strip of annexed territory where the lines are placed in order to open the airport to annexation (in order to annex an area, it has to be adjacent to current town borders)," Taos News reports. (Mar. 12, 2021)
ABQJournal: Taos Housing Stock Lacking Due to Vacation Homes
An article on the Taos housing market indicates "finding and affording a place to live can be an arduous process that forces out many residents," the Albuquerque Journal reports. Forty-two percent of all housing units in Taos County are vacant according to the U.S. Census Bureau. Nearly half of them are vacation homes. (Feb. 7, 2021)
Camino Fiesta Subdivision Application Denied
Taos — Land behind Taos Pizza Outback denied subdivision application by Town of Taos planning and zoning commission. (Feb. 4, 2021)
Taos Covid Info
Taos County Restrictions
"Level Turquoise" (as of May 2021)
Retail: 75%. Dining: Indoor 75%.
More Info. NM Covid Data Dashboard.
NM Covid Restrictions Map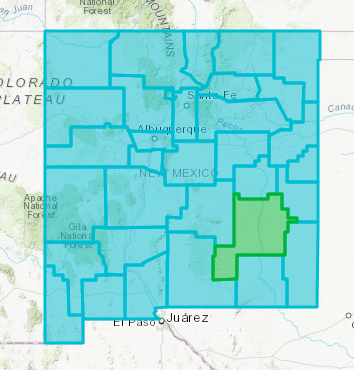 Vax Up 💉 or
Mask Up 😷
Keep Taos Open
Older News
Accused Killer of World Cup Cafe Owner Found Guilty
After three days of testimony and closing arguments it only took jurors one hour to find the man accused of murdering the owner of a local coffee shop guilty. Gregg Steele was found guilty to all three charges, including a second degree murder charge, all relating to the August 2019 death of Patrick Larkin, owner of World Cup Cafe on the Taos Plaza. Taos News reports, "the jurors ultimately decided that Steele's contradictory evidentiary testimony didn't hold up to the state's case framing him as the aggressor." In a late night confrontation over the death of one of his goats, Larkin ended up dead, killed by Steele. Larkins body was found in an area covered by sagebrush in Ranchos de Taos. Steele defense is maintaining that the death was self-defense, the Taos News reports, while prosecutors in the case "pleaded with the jury to realize Steele's guilt" arguing this was not a self-defense case but a murder.
The jury trial is being held in Raton because of the high profile of the case in the Taos area. It began on Tuesday (Feb. 16), and is being live streamed to the Taos County Courthouse. (Mar. 10, 2021).
Weather
TAOS WEATHER
TAOS SKI VALLEY WEATHER
Calendar
---